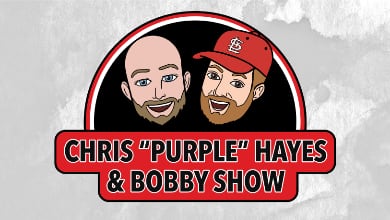 Episode #92, Hormel has a Keg of Chili Cheese you could win. Check out the video, Plus Daily Dumbass, Top 6 list, Year of the Tiger
Published on 2-1-2022 by Chris "Purple" Hayes
Episode #92 First Laugh, Keg of Chili Cheese, Tab Lover, Morning BJ, Year of the Tiger, Things to look forward to in Feb., Dumbass 1 Cut The Cord, Top 6 List Phrases wish would go away, Rev Robert stops in, Bikini selling caskets, Shirtless Glove for sell, Dumbass 2 Lady Pulls a MJ, What We Learned and one last laugh.
Think this will sell caskets?
https://www.instagram.com/tv/CZCbEGBheYJ/?utm_source=ig_web_copy_link
Daily Dumbass
Guy shoots Cable so nobody could watch 49'ers VS Rams
Gunfire in #Oakland damages Comcast fiber cables. Police tell @nbcbayarea the gunman fired more than a dozen rounds into the air early Sunday morning. You can see here just one of the bullet holes… and you can clearly see why thousands lost service. Update tonight at 11. pic.twitter.com/2DVSv65tI7

— Eric Rich (@ScoopRich) January 31, 2022
A Keg of Chili Cheese…..