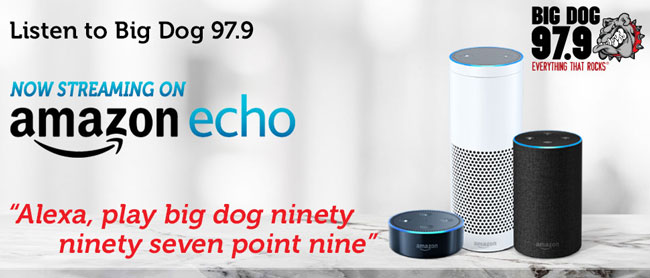 Alexa Skill
First, you'll need to activate the Big Dog 97.9 Alexa Skill.
Download the Alexa App from your app store.
Search for big dog 97.9, then select, "Enable Skill."
To listen to the Big Dog 97.9 live stream, say, "Alexa, play big dog ninety seven point nine."
Here's a video how-to once you've downloaded the Alexa App.